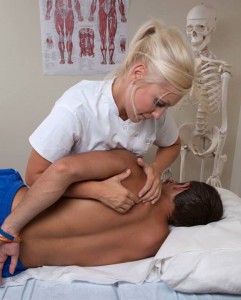 Osteopathy is a medical speciality with a primary focus on the management of individuals with musculoskeletal pain and injury. Osteopathy also recognises and values the idea that additional factors, such as how we sleep, what we eat, and how we train and recover, can modify our unique experience of pain and health.
Osteopathy at The Pain Clinic in Oxford: A patient centred approach
We all suffer with pain and injury at some stage, and it can be a frustrating process not knowing what is wrong and how best to manage your symptoms.  Our aim is to help you to get back on track in the shortest time possible.  Osteopathy at The Pain Clinic in Oxford is a safe and highly effective way to ease pain that arises from injured musculoskeletal structures.
Our osteopathy service is also one of a select number of clinics in the country to recognise and embrace the latest principles of Applied Functional Science (AFS).  AFS was developed by Physical Therapists and biomechanists – Dr Gary Gray and Dr Dave Tiberio.  Their work has helped to pioneer the practice of physical therapy, injury prevention, rehabilitation, and Strength and Conditioning.
Our clinicians also have additional qualifications in Strength and Conditioning, and Sports Medicine, which enables us to lead you from pain to performance with an holistic approach.  Regardless of your background or your end goal, whether you are an elite athlete, or you just want to get up out of bed without pain, we can help!
Our approach helps you to:
Understand your problem
Regain your physical confidence
So that you can:
Make an effective recovery
Achieve your goals
Improve your health and fitness
Achieve your personal best
The Treatment Process
Have your problem diagnosed
We will provide you with a diagnosis that you can understand, which is based on your narrative and our examination.  We will spend time with you explaining what we have found, how long it will take to get better, and how to stay active during your rehabilitation.  At times we may need to liaise with other healthcare practitioners.  This will be done with your written consent only.
Get specialist effective treatment
We will choose the right approach for you whether your goals are to reduce pain, or improve your strength and flexibility for specific sporting or lifestyle tasks. We will provide you with practical tools and advice to achieve long lasting results in the shortest time possible.
Treatment at The Pain Clinic  in Oxford involves an appropriately tailored combination of:
Advanced massage techniques
Joint and muscle stretching (mobilisations)
Joint manipulation (joint clicking: only when required and with your consent)
Functional exercise
What Do Osteopaths Treat?
Osteopathy can help provide relief for the body's structural, mechanical and functional problems in people of all ages. Here are just a few examples: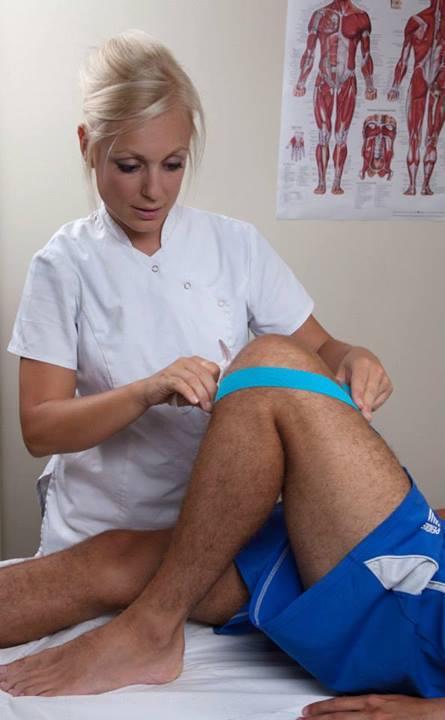 Post-surgery rehabilitation
Headaches
Neuralgia and sinus pain
Whiplash, "trapped nerves", tension pains
Tennis and golfers elbow
Back problems i.e. sciatica, spondylosis, vertebral disc injury or dysfunction and referred pain
Rheumatic and arthritic conditions
Musculo-skeletal problems arising in infants and older children
Sports injuries
We look forward to welcoming you at The Pain Clinic!