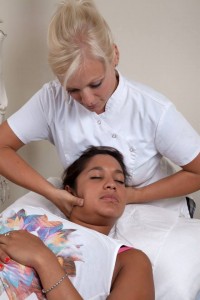 Osteopathy at The Pain Clinic in Oxford – Our Approach
Osteopathy at the Pain Clinic is a safe and highly effective way to ease pain that arises from injured musculoskeletal structures.  We all suffer with pain and injury at some stage, and it can be a frustrating process not knowing what is wrong and how best to manage your symptoms.  Our aim is to help you to get back on track in the shortest time possible.
We will help you to:
– Understand your problem
– Regain your physical confidence
So that you can:
– Make an effective recovery
– Achieve your goals
– Improve your health and fitness
– Achieve your personal best
The Treatment Process
Have your problem diagnosed
We will provide you with a diagnosis that you can understand, which is based on your narrative and our examination.  We will spend time with you explaining what we have found, give you an estimation of how long it will take to get better, and how to stay active during your rehabilitation.  At times we may need to liaise with other healthcare practitioners, which will be done with your written consent only.
Specialist Effective Treatment
We will choose the right approach for you whether your goals are to reduce pain, or improve your strength and flexibility for specific sporting or lifestyle tasks.  We will provide you with practical tools and advice to achieve long lasting results in the shortest time possible.
Treatment at the Pain Clinic in Oxford involves an appropriately tailored combination of:
– Advanced massage techniques
– Joint and muscle stretching (mobilisations)
– Joint manipulation (joint clicking: only when required and with your consent)
– Functional exercise
Our main aim is to educate our patients about their musculoskeletal conditions and their self management, therefore, we welcome your questions during your appointment.
We look forward to welcoming you at The Pain Clinic!